Why crickets?
Stuff needed to produce 1 kg of protein: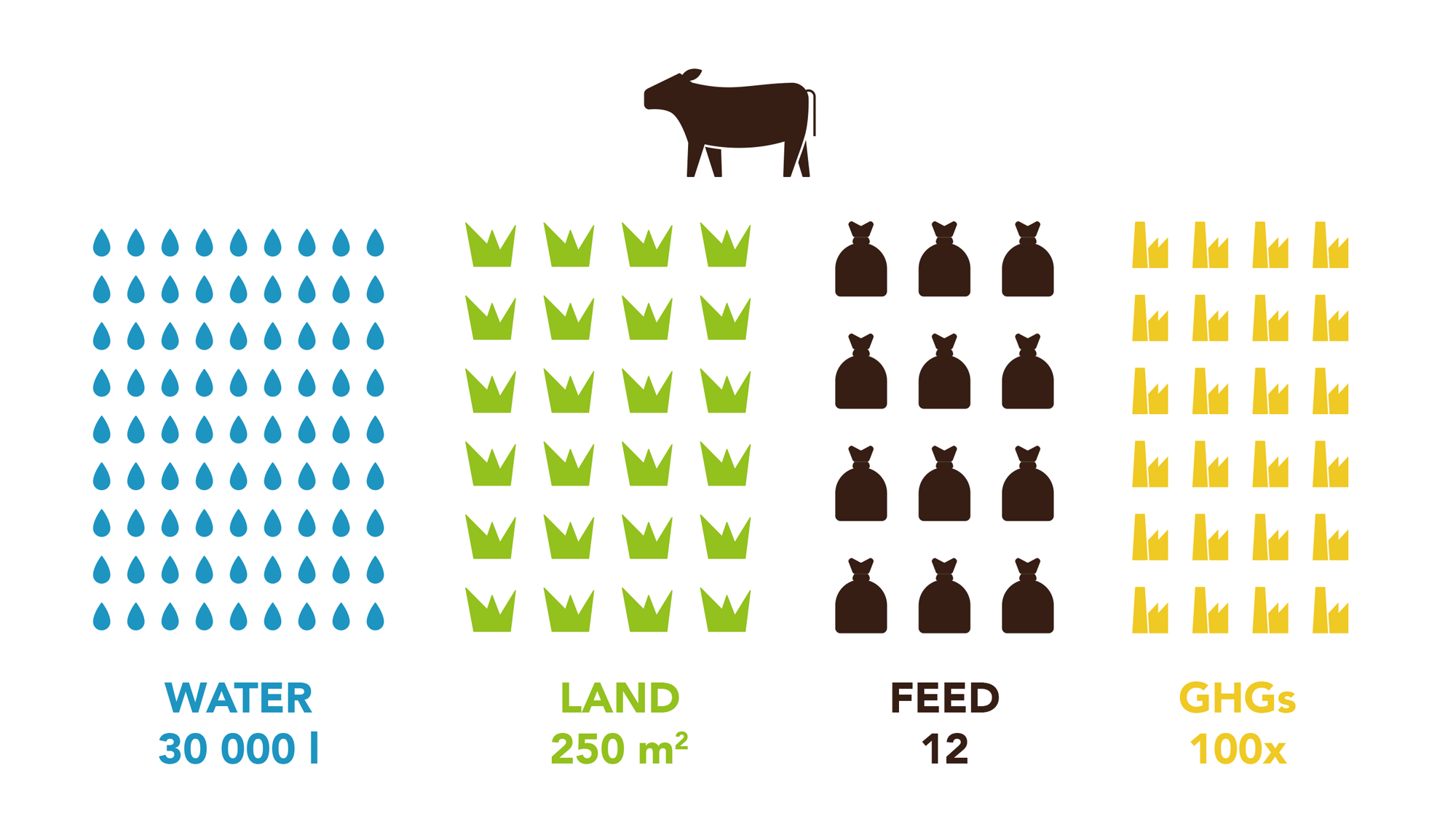 The Core of the Visual Identity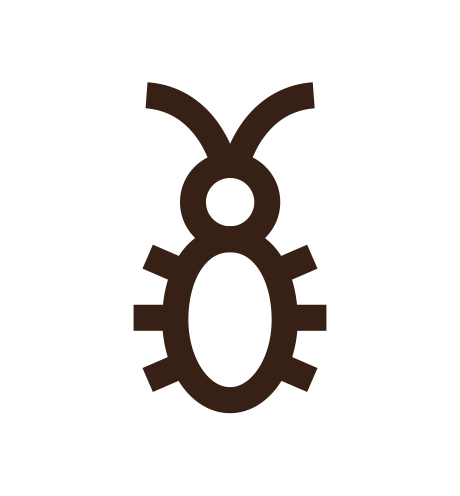 The biggest challenge was creating the symbol of insects without the details that triggers off the "yuck" factor.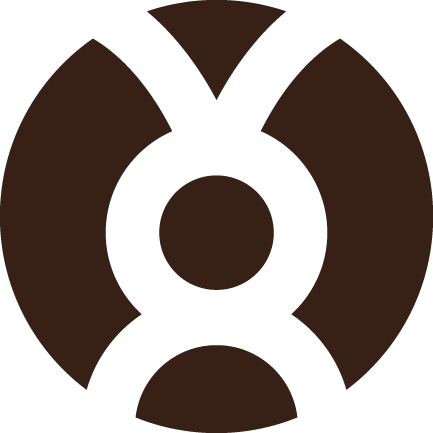 Linear symbol is inverted to dark surface – it is elegant and easy to recognise. If you don't want to think about insects, you can see it as an abstract symbol of a tennis ball or pokemon. However, the bug is still here for the fans of insect eating.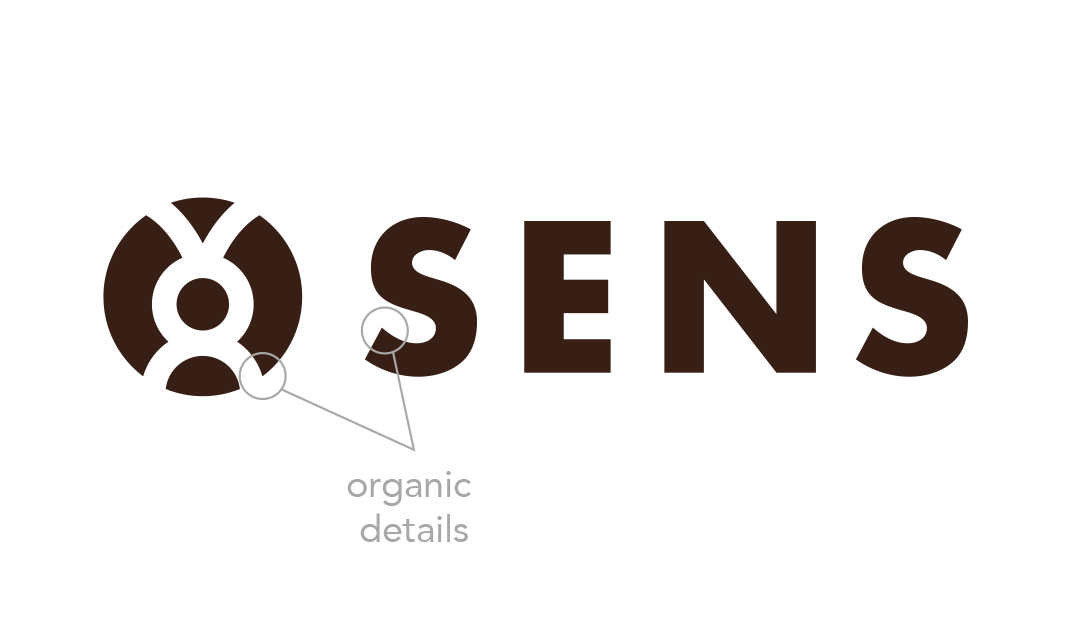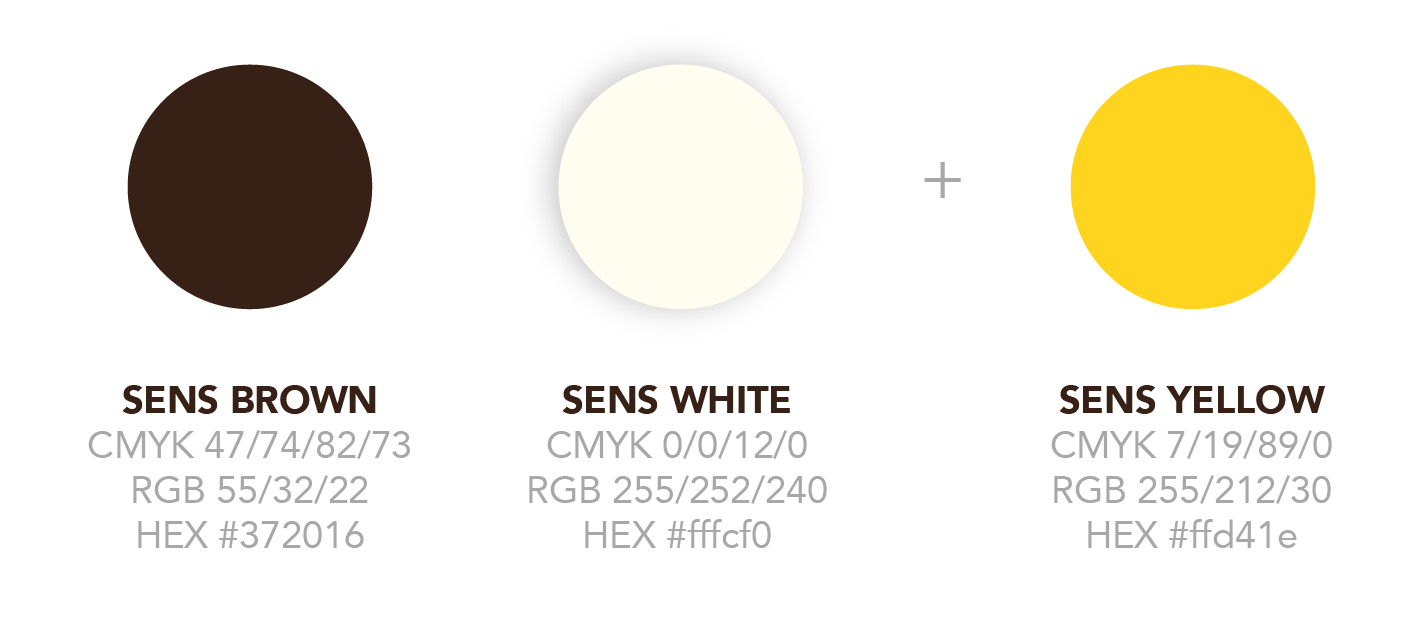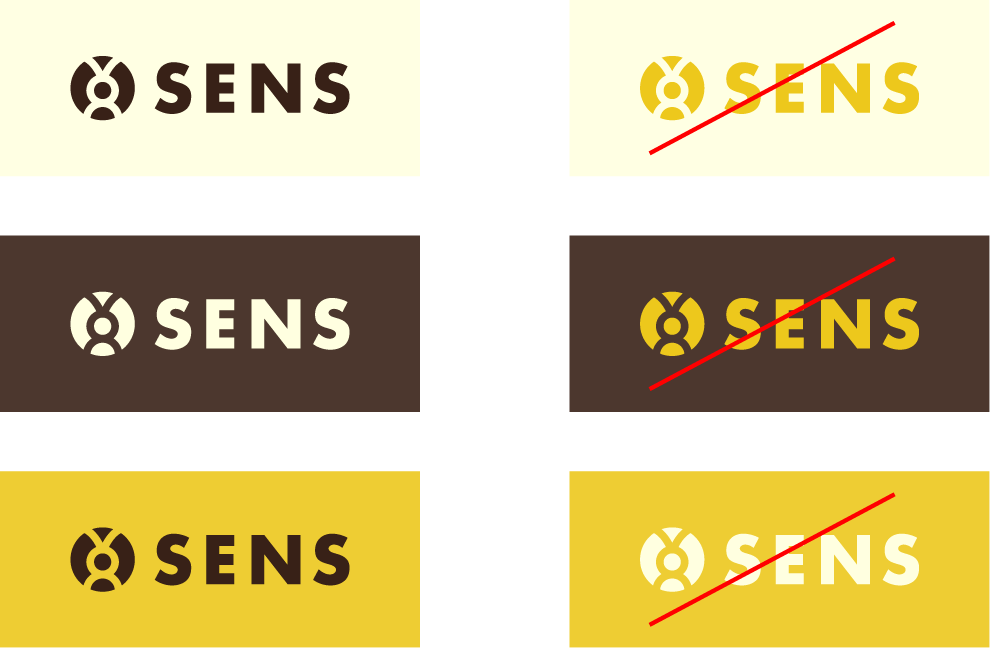 Primary colours are black and white in more tender version – dark brown and warm white. Background colour is usually bright yellow which adds great visibility to all the applications in retail or online.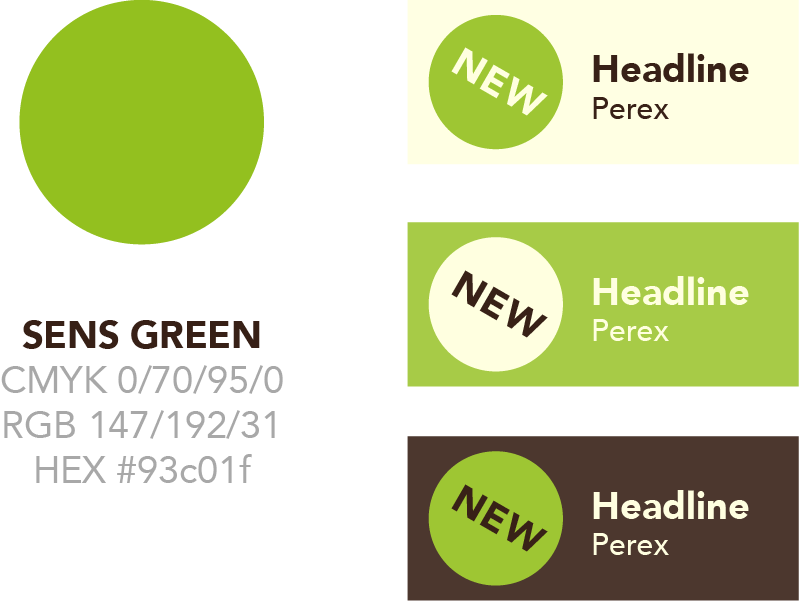 The highlighting colour is SENS GREEN that gives visual the feeling of ecology and nature. That is in a fact the core of insect eating.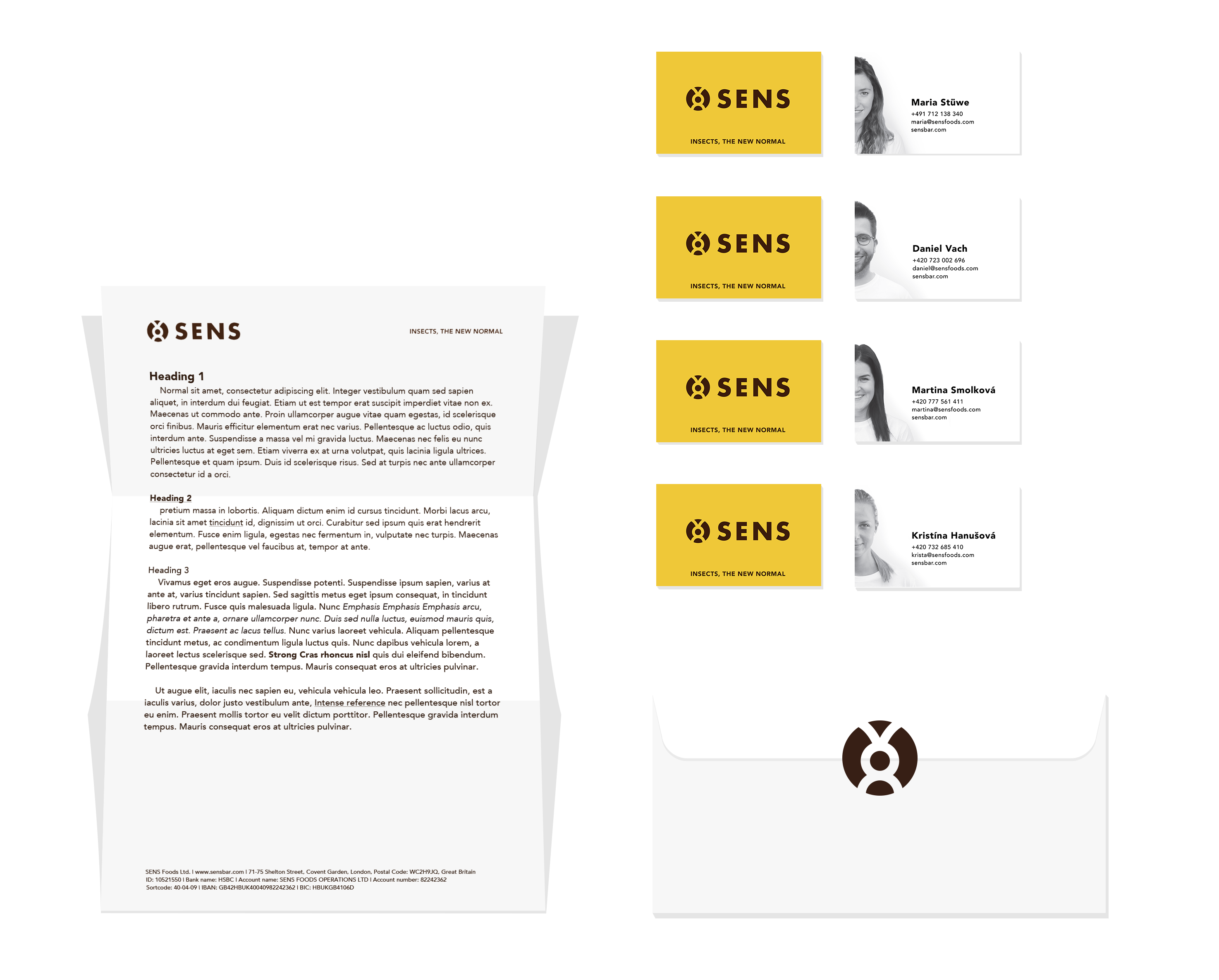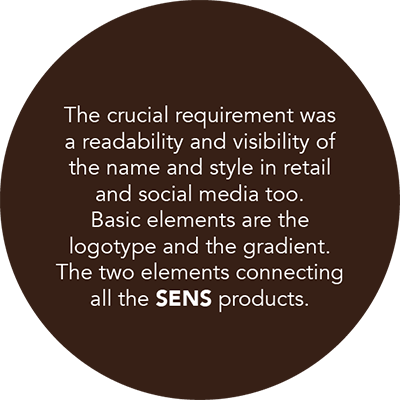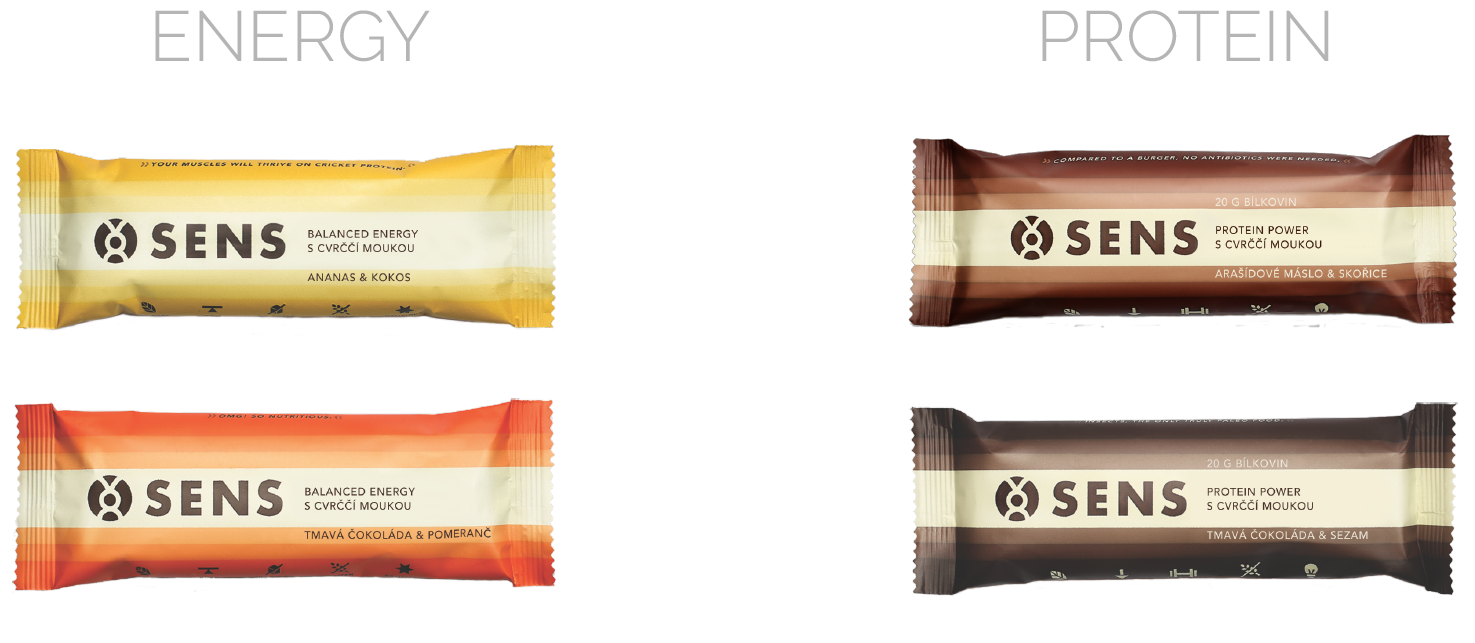 Colours According to the Type of the Bar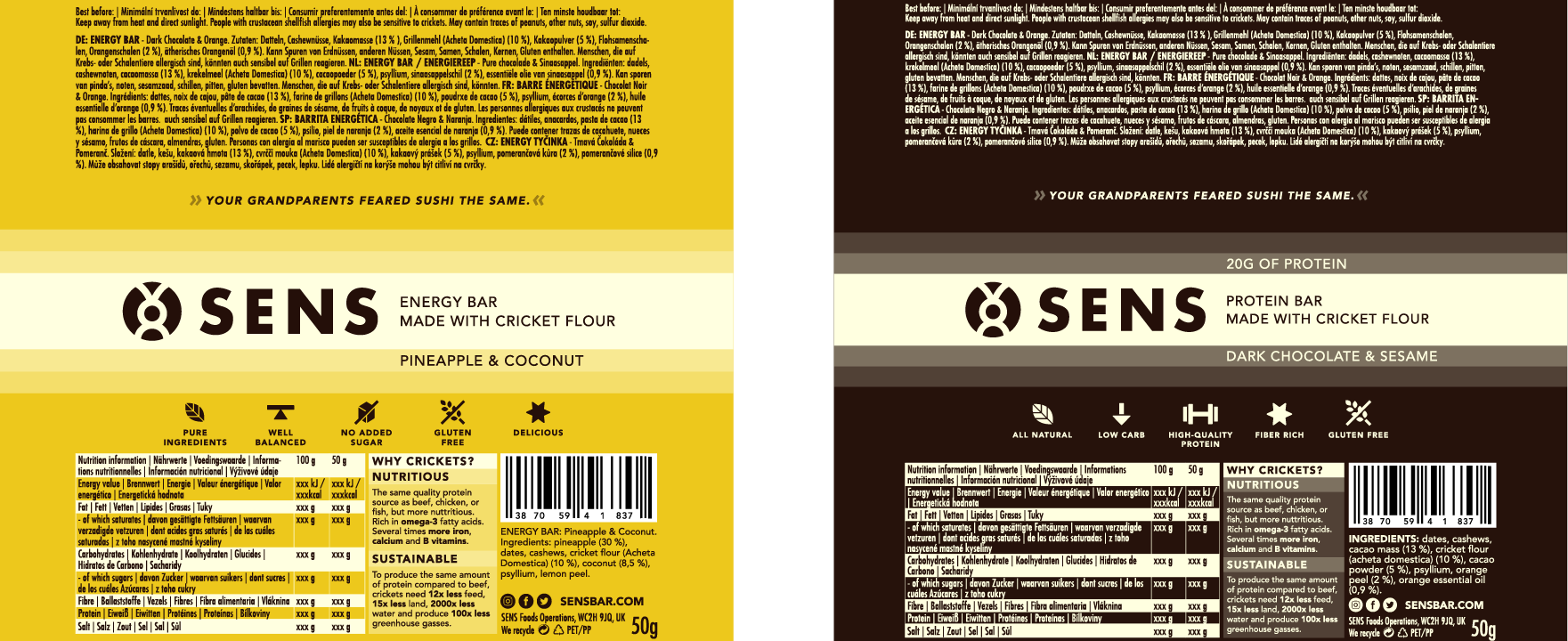 Label for the Cricket Flour Bread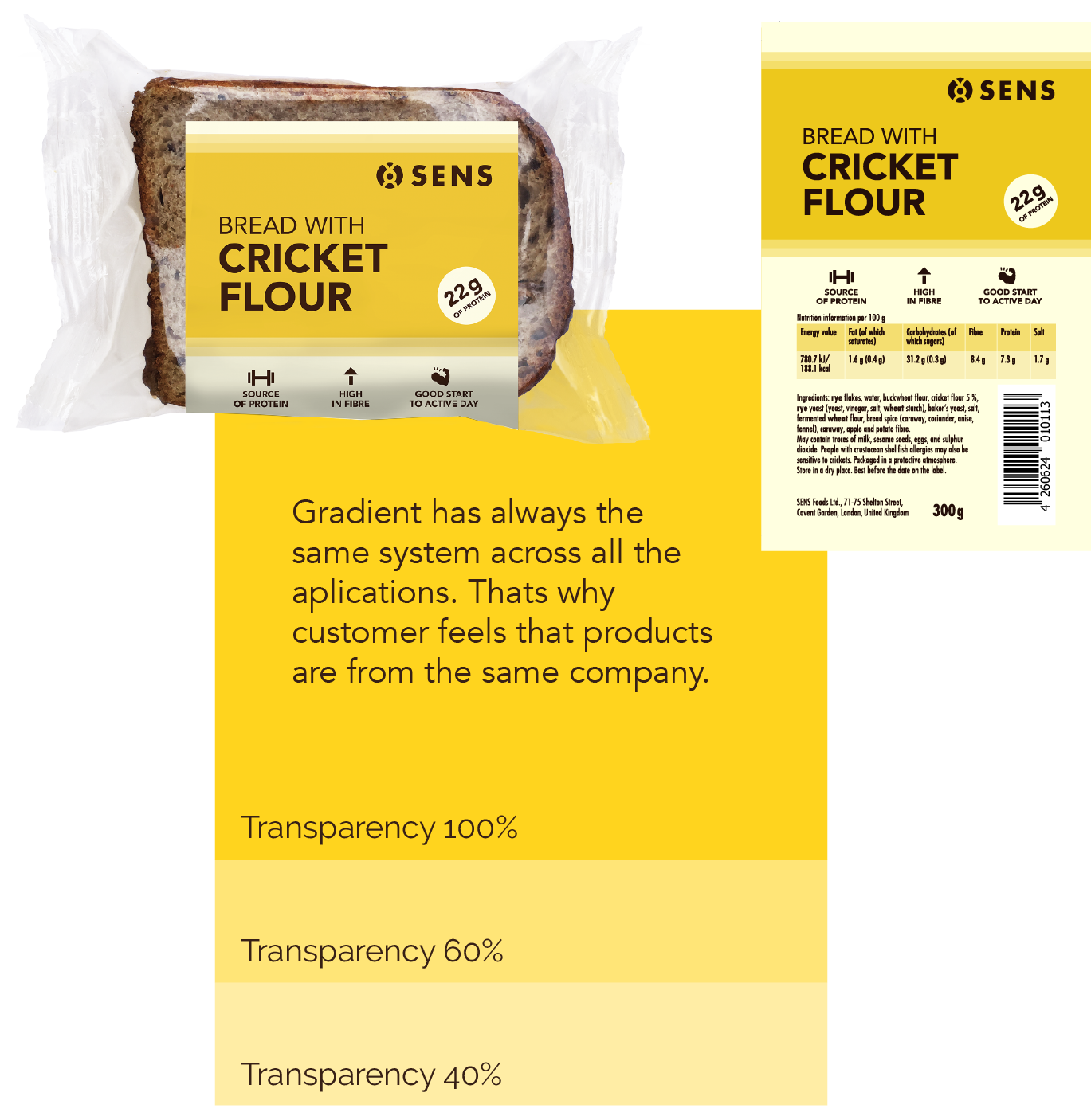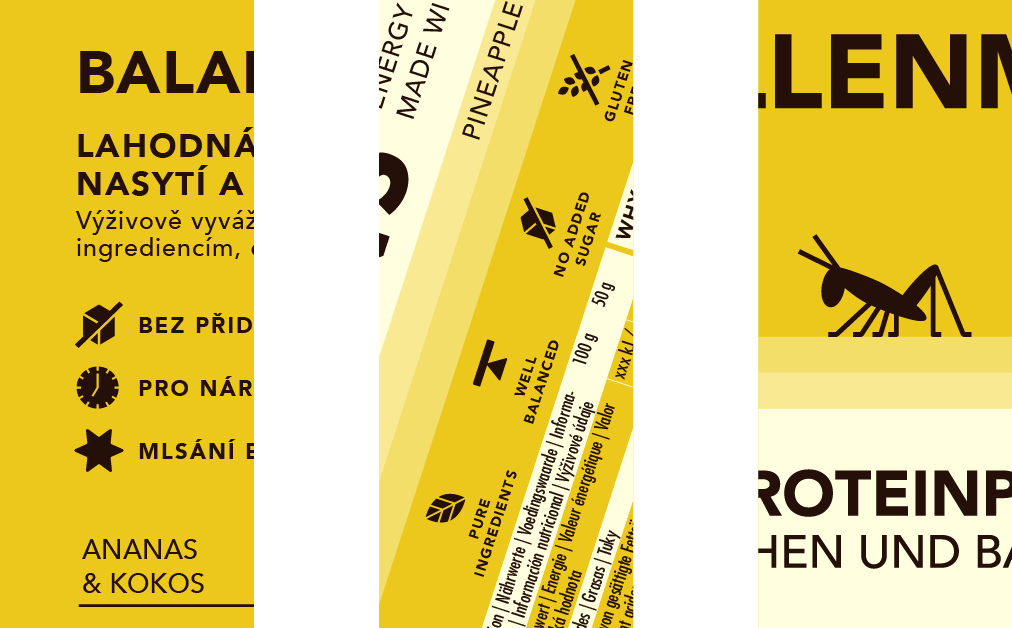 Flyers, packaging, POS – all the icons have the same rational system across the applications of visual style.
Basic Principles of the Icon Design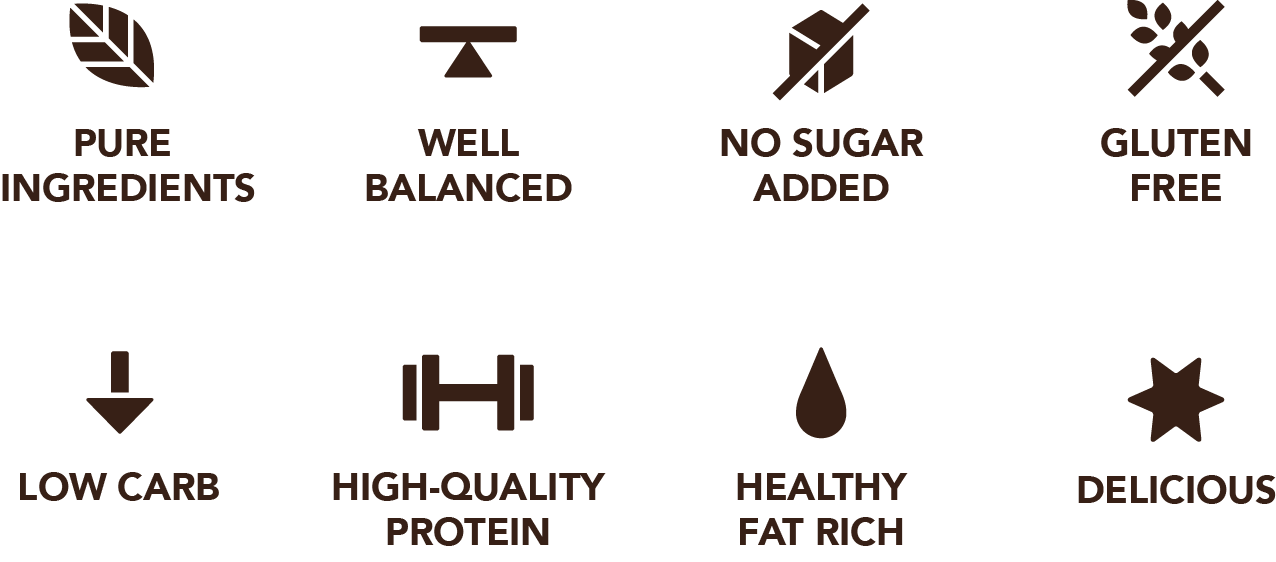 Additionals for Infographics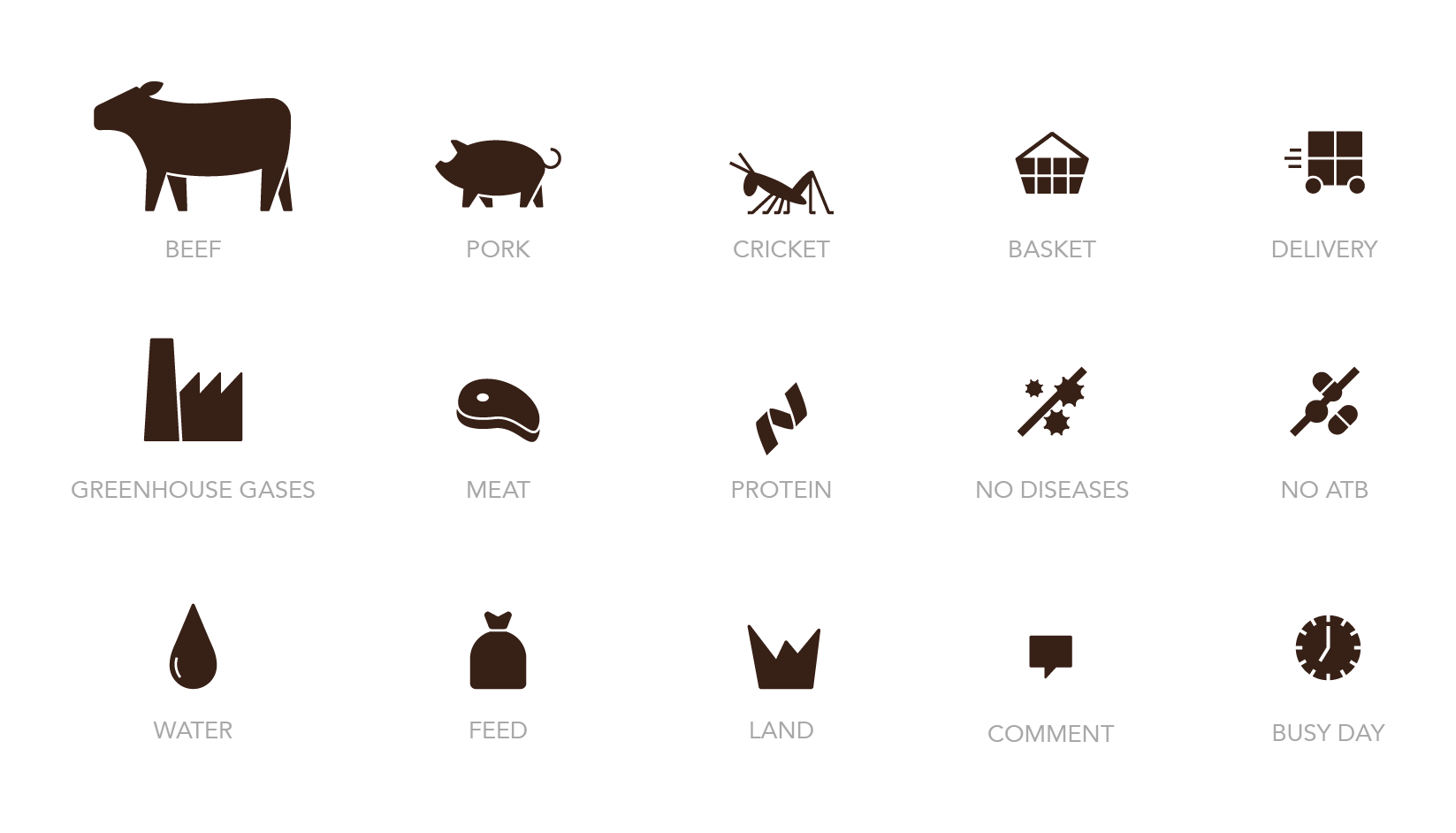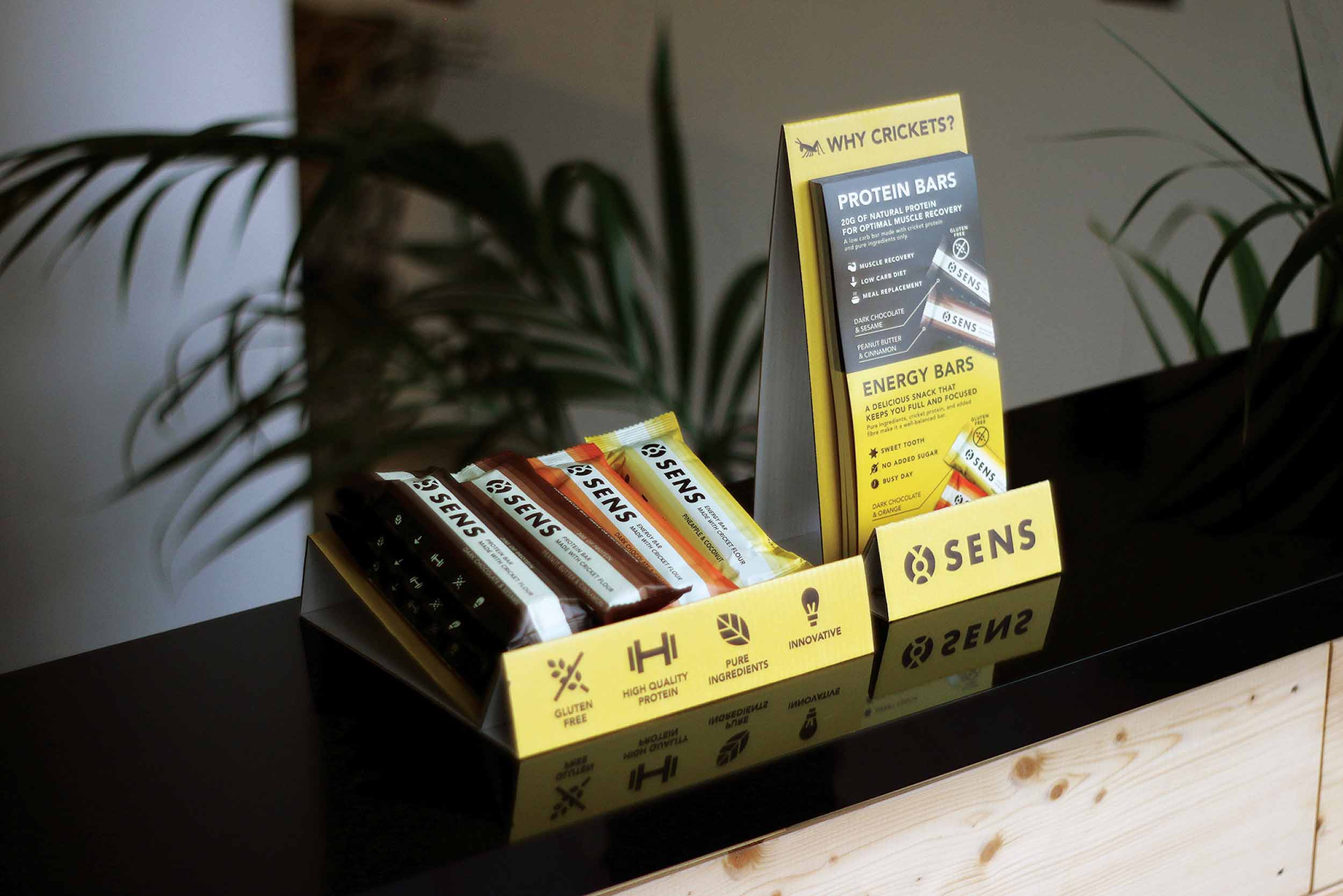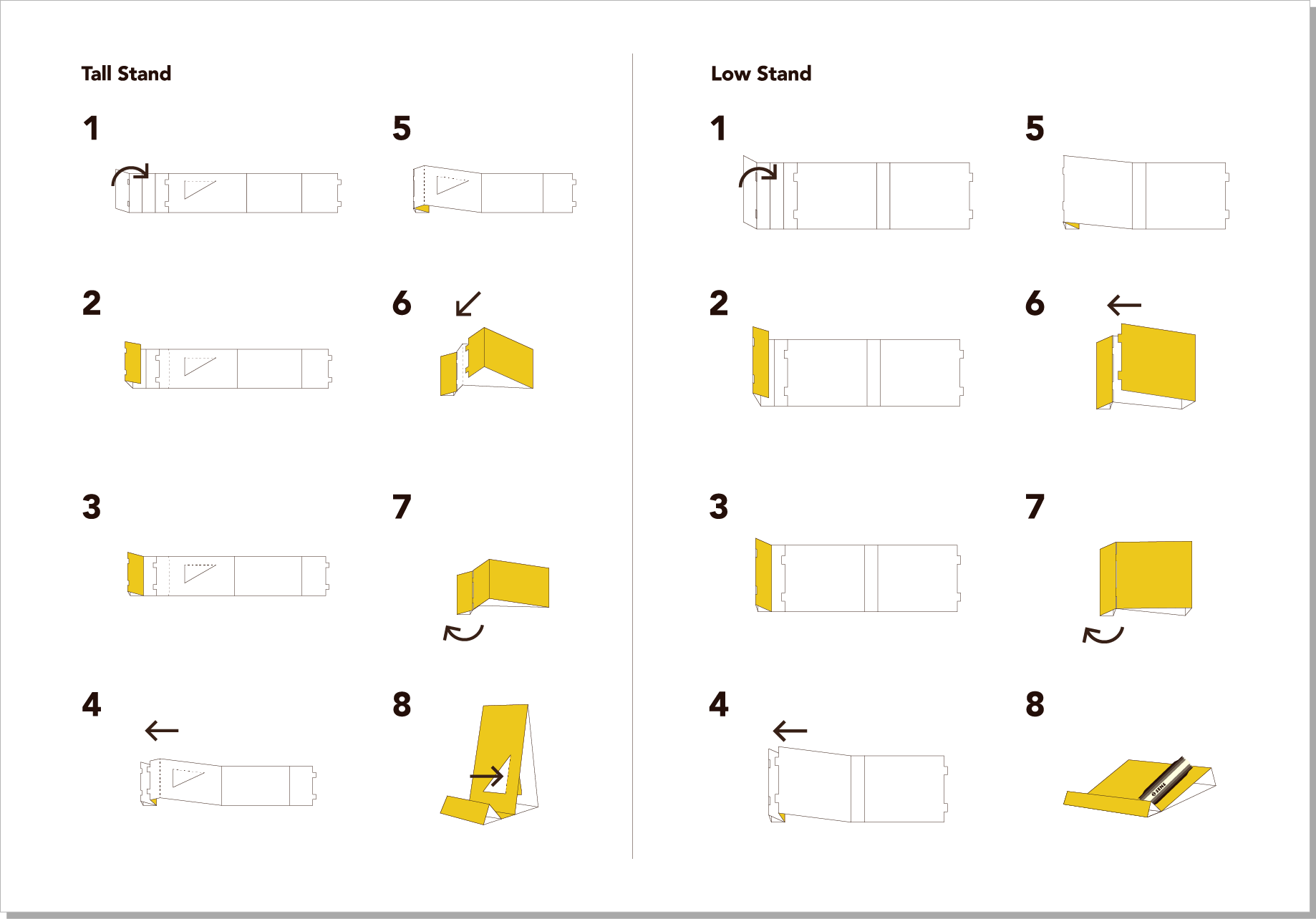 Stands without any glue or extra material waste. Original paper stands with instructions for folding. As rational and simple as all the SENS products.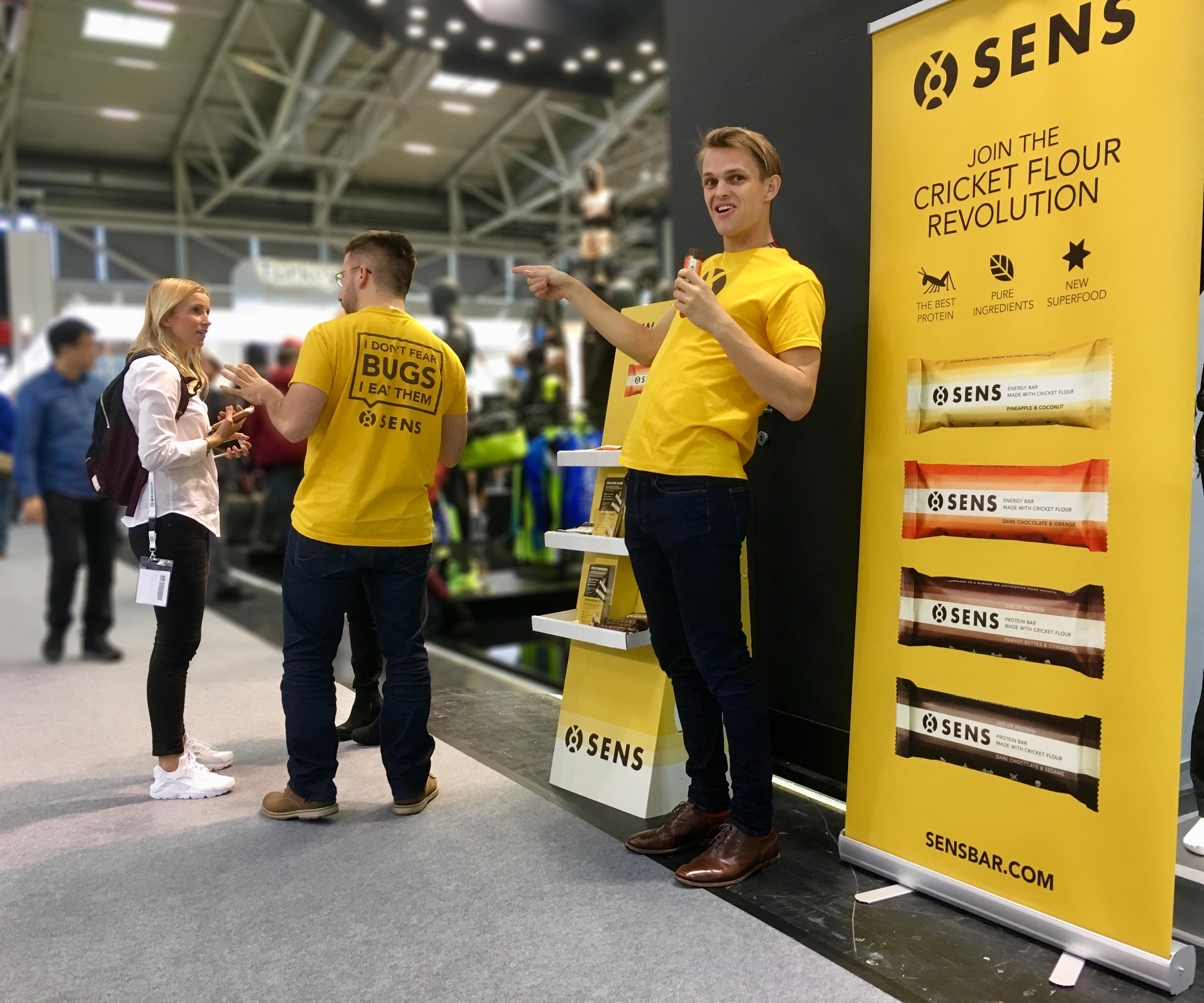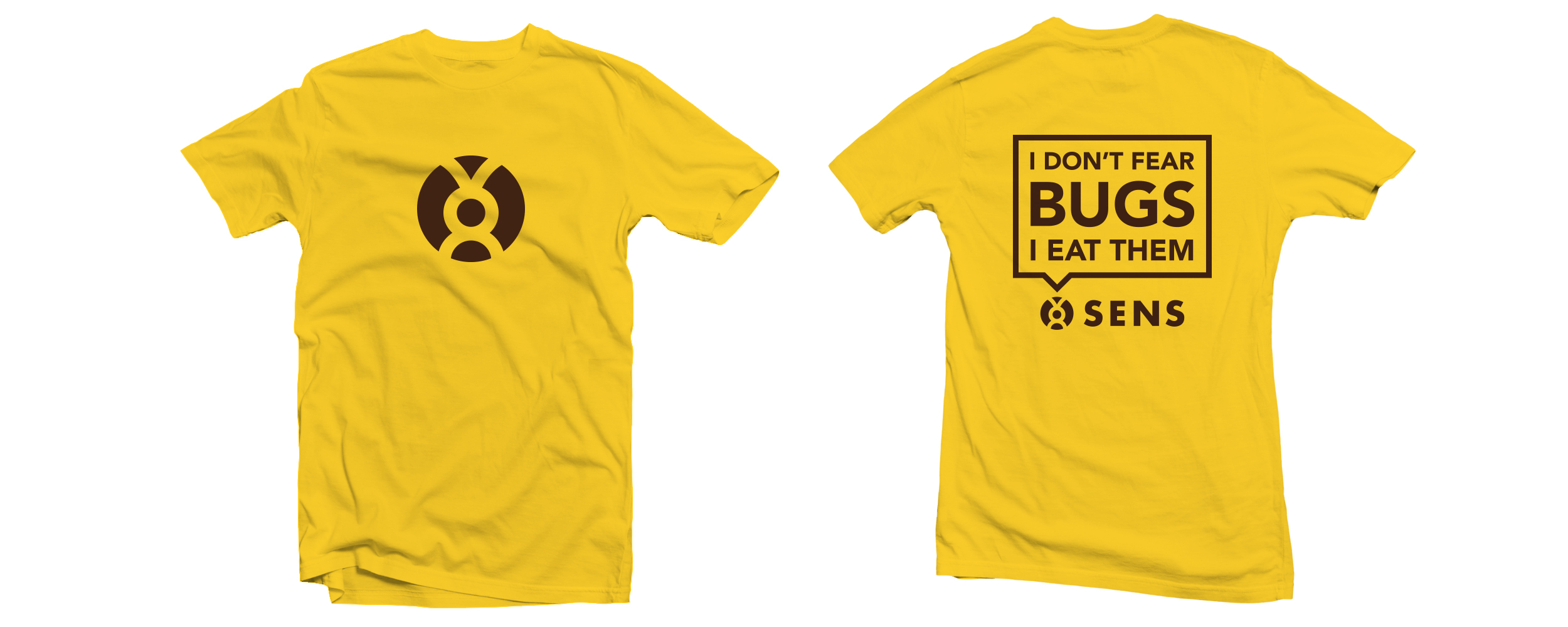 The great mission needs to stand out. Primary colours for stands and sampling are SENS YELLOW and SENS BROWN.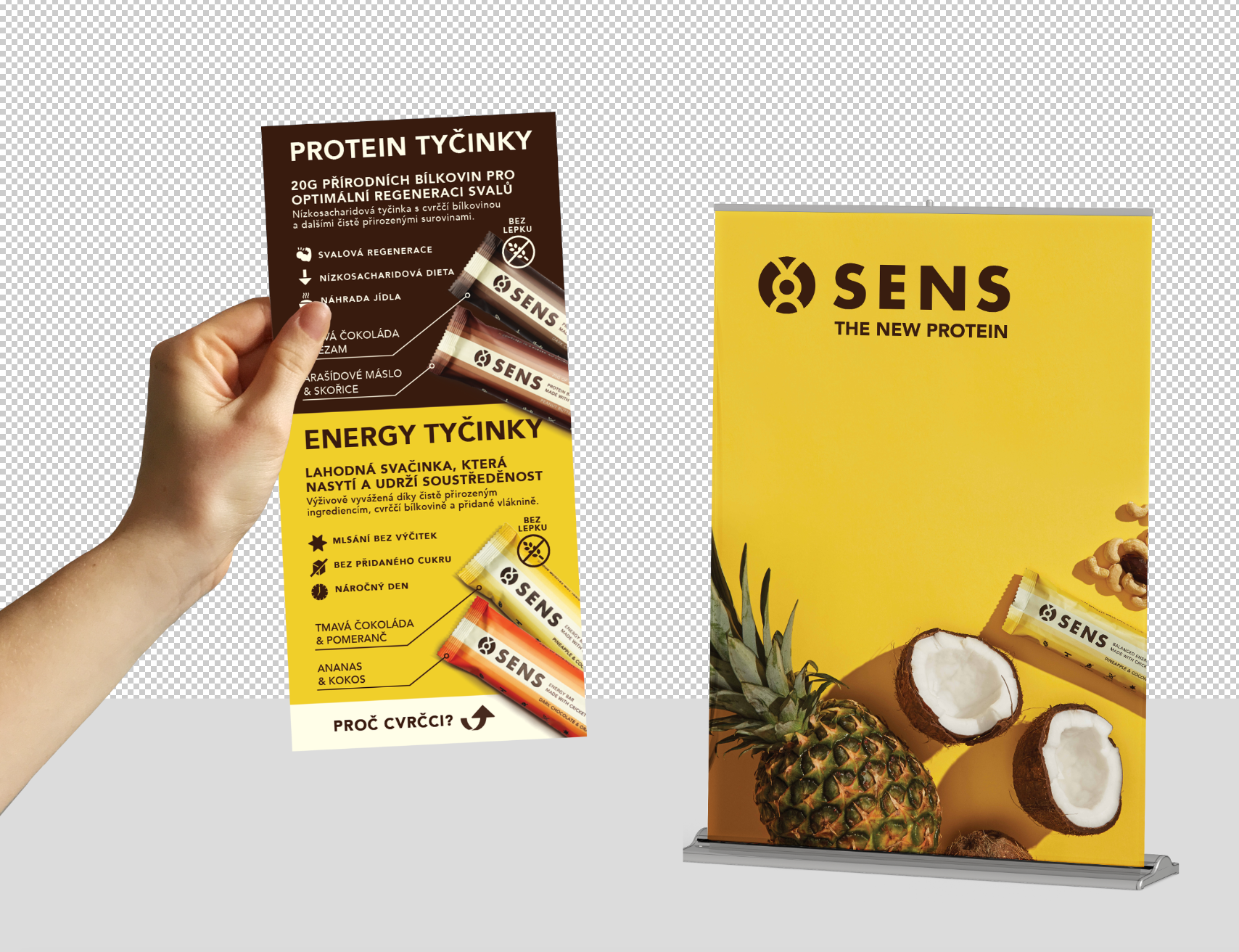 Rollup has completely different reading distance and eye catching time than the DL flyer. That's why there is significantly different amount of information on each application. However, both are connected by the same visual style.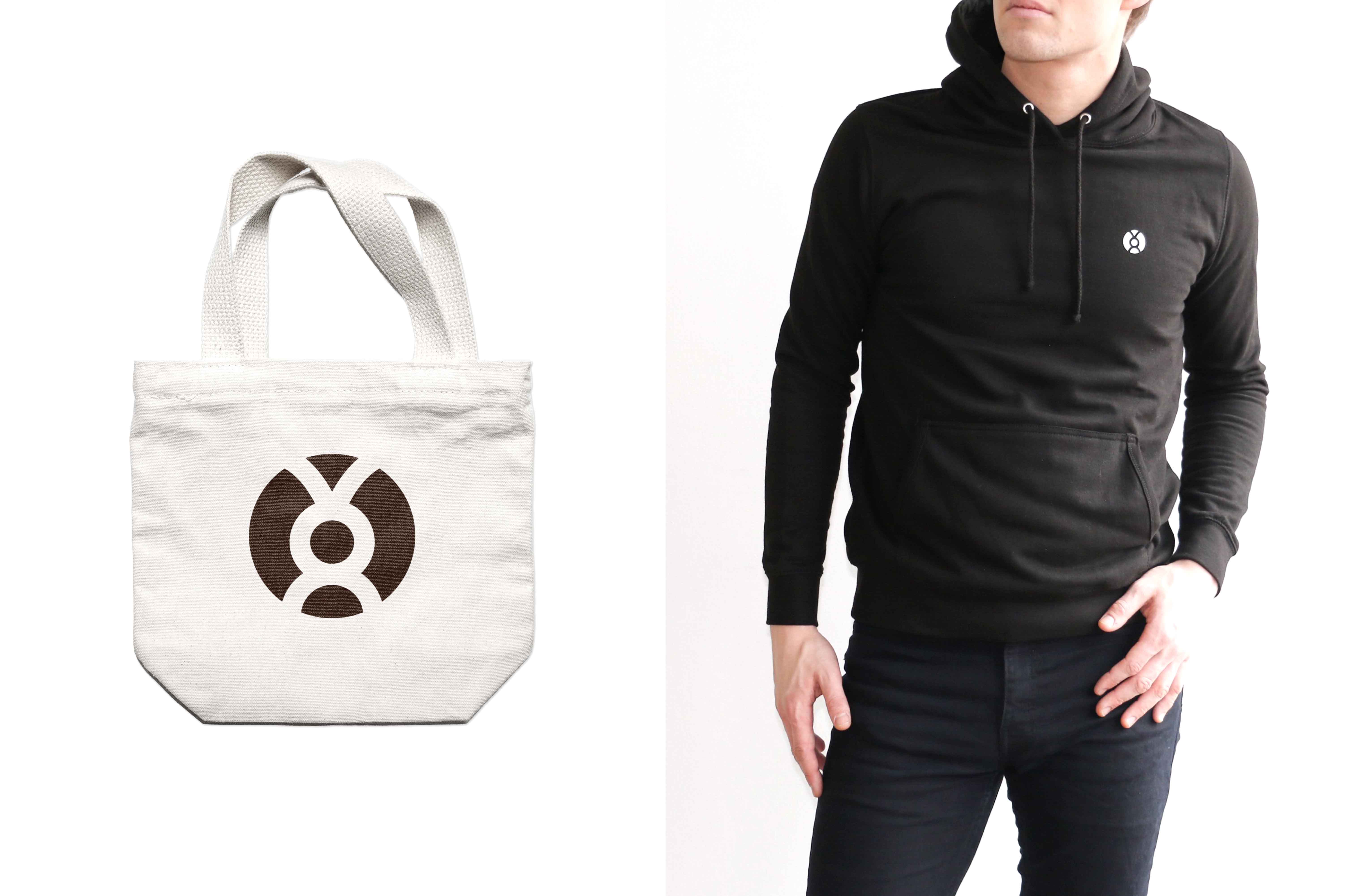 Merch doesn't need to be too flagrant. The SENS merch is comfy, elegant and sustainable because that's what SENS fan's value the most and it's also the core of the SENS brand. The branding is more conceptual than visual here.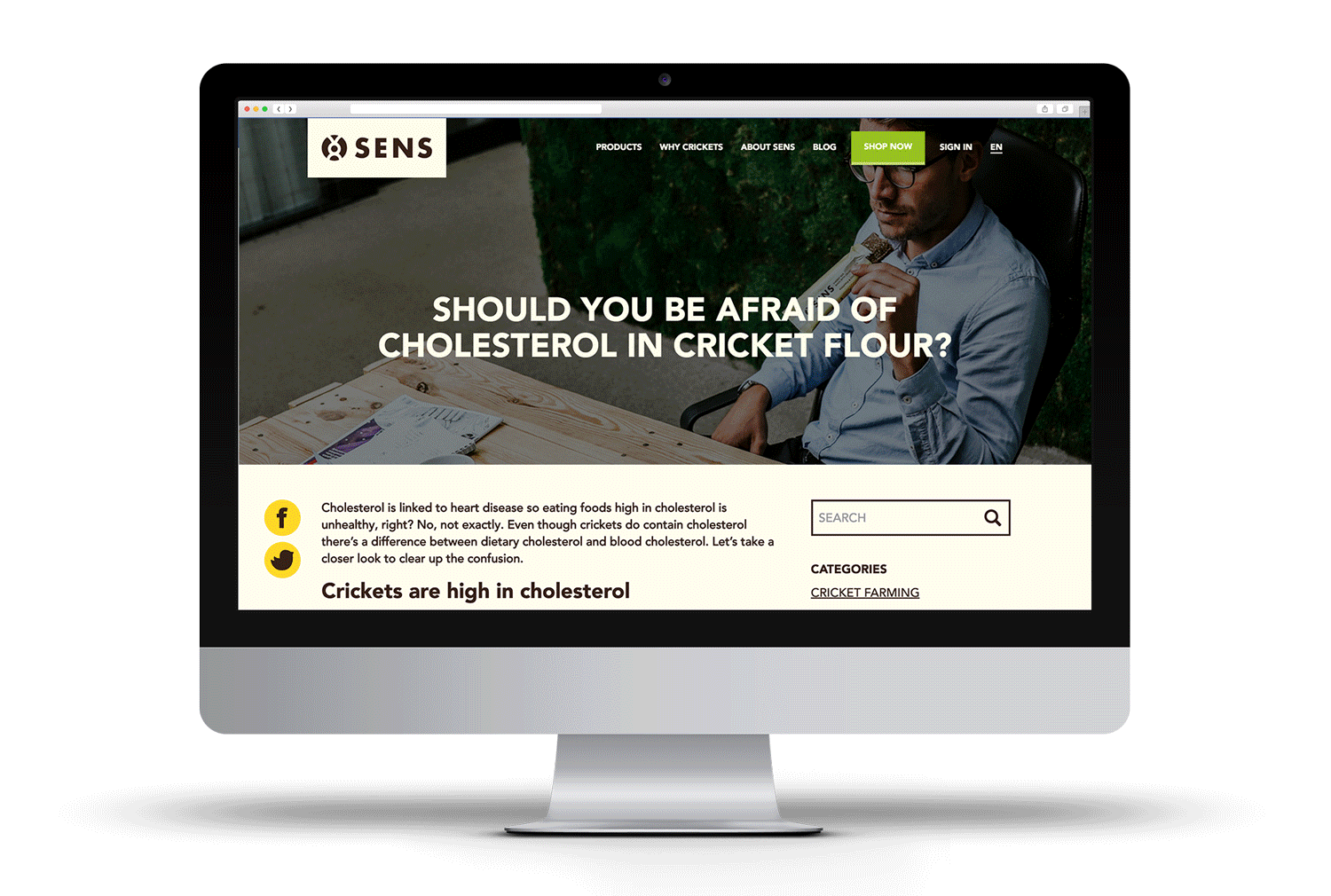 The core SENS symbol is supported by lifestyle photos with eye-catching packaging.  The main visual motif of the video is the gradient in exactly the same appearance system as on packaging.